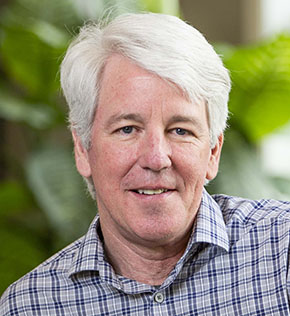 Tom Are
Interim Pastor
Email | 312.573.3363
---
Tom Are Jr. came to Fourth Presbyterian Church in October of 2023 to serve as Interim Pastor.
Tom graduated from Presbyterian College in South Carolina; Union Presbyterian Seminary in Richmond, Virginia; and Yale Divinity School in New Haven, Connecticut. He has served the Westminster Presbyterian Church in Charleston, South Carolina; the Seven Oaks Presbyterian Church in Columbia, South Carolina; the Riverside Presbyterian Church in Jacksonville, Florida; and for the past nineteen years, the Village Presbyterian Church in Kansas City.
Tom is married to Carol Are, who is a registered nurse, having spent her career in oncology and hospice nursing. They have two children, the Reverend Sarah Are Speed and Nathan Are.
Tom loves baseball, woodworking, and canoe-camping in Quetico, Canada. He loves a good story, a good laugh, and a bit of time to read every day.