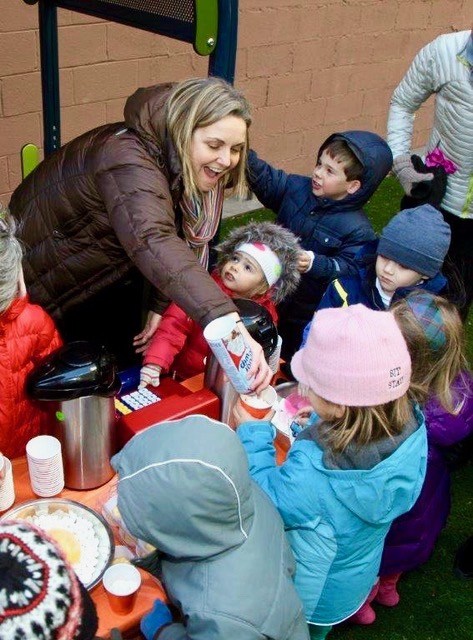 For information about admissions, click here.

---
Welcome to the Fourth Church Day School!
Nestled in the midst of skyscrapers and shopping on Michigan Avenue, the Fourth Church Day School has been teaching children through play-based learning since 1967.
Blessed with our wonderful families from neighborhoods all over Chicago and a state-of-the-art facility, our mission is to help every child who comes through our doors feel loved and valued while they learn and grow with their peers!
Our teachers bring a sense of energy and joy to the classrooms and our students enjoy a range of enrichment opportunities such as yoga and music.
If you'd like to learn more, please contact us!
The Day School Staff
312.640.2579
dayschool@fourthchurch.org

---
Who We Are
The Fourth Church Day School is an established, community-minded, play-based preschool that encourages lifelong learning by respecting and educating the whole child. Located across from the John Hancock Center and housed within Fourth Presbyterian Church, our school welcomes a diverse population. Our warm and supportive environment is maintained by the professionalism of our teachers and enriched by ongoing communication with parents. 
---
What We Do
The Fourth Church Day School offers half-day preschool programs for children ages 2–5. Extended day options are available for children 3–5. Children 18 months to 2 years are encouraged to join our Together We Play class designed for toddlers and their parents. School is in session September to June, with Summer Enrichment programs available limited weeks during June and July. 
---
For further information or an application, visit the Day School website or contact Kathy Hager (312.640.2579).