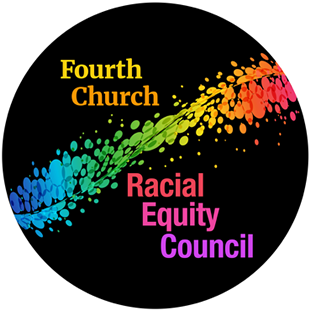 ---

Fourth Presbyterian Church is committed to breaking down barriers and becoming a more racially inclusive community. One of our five strategic directives is "Embrace Racial Equity: Fourth Church will purposely include all people, striving for radical hospitality and modeling an antiracist approach in all areas."
Our Racial Equity Council serves as a catalyst in this intentional pursuit of racial equity. As part of their work, the council facilitates training opportunities and plans insight trips.
We invite you to subscribe to our Racial Equity Council newsletter to receive periodic email updates from the council as we all work together to become a more multiculturally inclusive, antiracist church!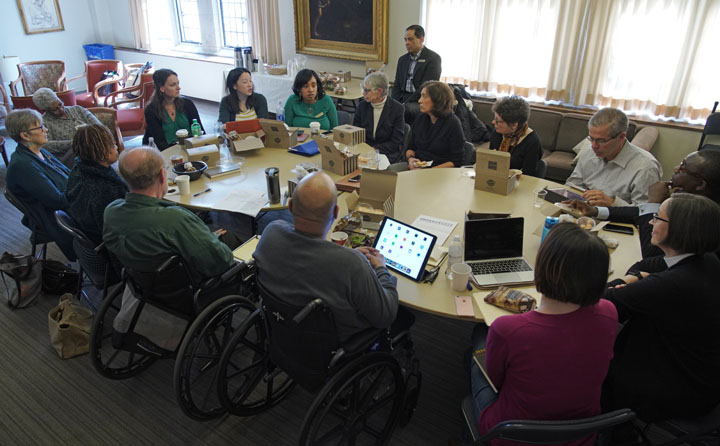 The Racial Equity Council: Janet Love (Co-Moderator), Kent Stevens (Co-Moderator), Samantha Borow, Eva Chess, Jenny Giblin, Anthony Hipp, Jerry Johnson, Cynthia Joho, Justin Myers, Irma Olmedo, Melanie Oh Pierce, Deborah Ramsey, Kevin Williams, Eric Wu, Nanette Sawyer (Staff), Robert Crouch (Staff)
---
Racial Equity Council Statement on Juneteenth
A brief statement from the Racial Equity Council on the commemoration and celebration of Juneteenth
---
"The Ascension" by Gerald Griffin
A church's artwork reflects who we value and honor, what history we want to lift up, and what vision and identity we are claiming for who God calls us to be.
For the thousands of congregants, guests, and visitors who enter our space on North Michigan Avenue, it is important for Fourth Church to give clear public witness that people of all races are made in the image of God and celebrated in God's multicultural, multiracial Beloved Community.
The Fourth Church Racial Equity Council commissioned the painting "The Ascension" by Gerald Griffin to proclaim our vision to be a church family in whom persons of color are valued and fully engaged, whose gifts and leadership strongly shape our ministry.
That painting hangs in the Gignilliat Commons and was dedicated on September 22, 2019.
More about the painting "The Ascension"
---
May 2020 Letter to the Congregation
"The murder of George Floyd is just the latest act of violence against an unarmed black person. His name is just the latest name to add to an always growing list. And our black siblings in Christ are weary and angry. I am weary and angry. This is not who God has created us to be towards each other. Black lives do matter—they matter to God and they sure need to matter more to us as an institution, a part of the body of Christ. They need to matter more to us as a society, all of us, children of God.
"'I am dark and lovely,' our scripture claims. And we claim it, too."
—Shannon Kershner | Read the full letter
---
For more about the Racial Equity Council, contact Nanette Sawyer or Robert Crouch